Le sister-in-law's homecoming this year was her big surprise for us thus we had lots of catching up with her and less time with household chores. Le sister-in-law is a very-organized person who also loves cleaning, thus we decided to do a general-cleaning of their Cavite abode. It's already Ber months and everyone is very busy. We allotted a couple of hours for three (3) days but we realized, their house is too big for the two (2) of us to clean. We badly needed professional help.
Luckily, I stumbled upon my Mommy-blogger friend, Din Real Bautista's Instagram stories of her Misis Linis experience. I sent her a private message and asked her honest feedback. She vouched for Misis Linis and even blogged about it. I am a fan of referrals and word of mouth thus I sent a Facebook inquiry to Misis Linis' Facebook page last October 19, 2019. They responded quickly with their quotation based on the house/land area:
110 sqm
2 Floors
5 Bedrooms
3 Bathrooms
1 Kitchen
1 Dining
1 Living Room
After they patiently answered my queries, we agreed on a date and set October 27, 2019, a week before Le sister-in-law's departure. I immediately paid fifty percent (50%) via online bank transfer to seal the deal.
Alas, it's D-day! Four (4) cleaning fairies arrived and performed their magic. Here are the things I observed and liked about Misis Linis:
They arrived 15 minutes early and started right away. We offered them to eat breakfast first but they already had one, sign that they were well prepared and has been taken care of the management.
They were all well-groomed and their cleaning uniform did not compromise comfort. (It's hard to clean with ill-fitting clothes).
They are well-mannered and courteous. They know how to engage in small-talks. Their age ranges from early 20s to late 30s thus finding a common ground to talk about was not that hard.
They used their own formulated multi-purpose anti-bacterial cleaner and refreshing citrus aroma spray for cleaning (which is also available for purchase, by the way).
They prepared and utilized complete cleaning tools: from water pail, brush, mop, rag, sponge, broom, and Gruenheim steamer/vacuum. The trash bags must be provided by the client (of course).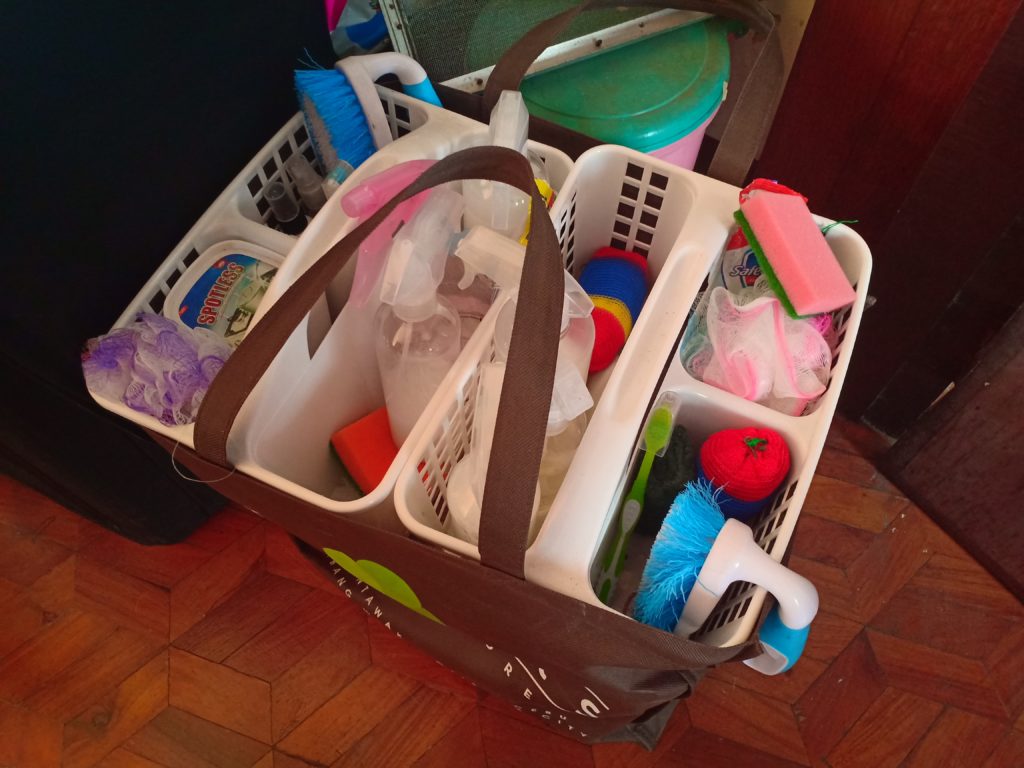 Here's just one of the many waste their Gruenheim vacuum accumulated.
They cleaned every nook and cranny of the house. Every corner was shiny, spotless, and smelled-good afterward.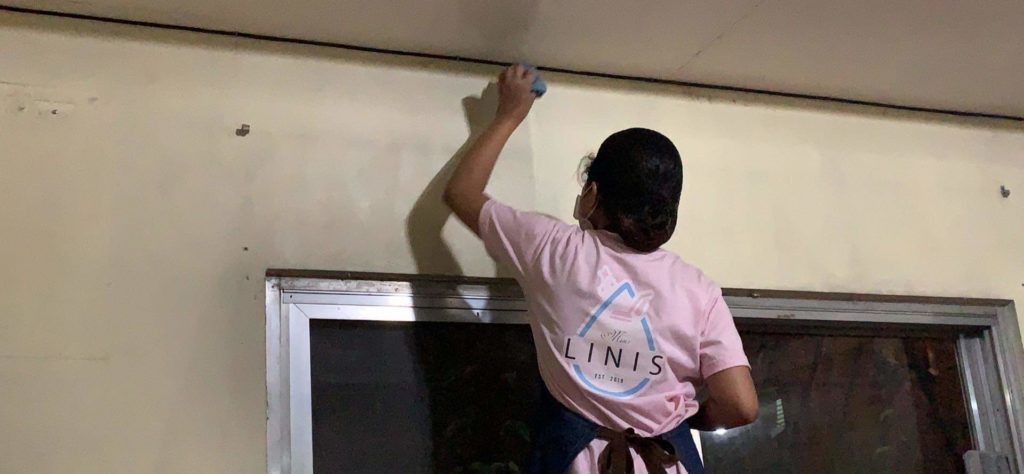 They cleaned and organized our cabinets, countertops, and even the refrigerator's content. They politely asked if the item is for keep or disposing of. Here are some of the before and after shots of the areas they cleaned: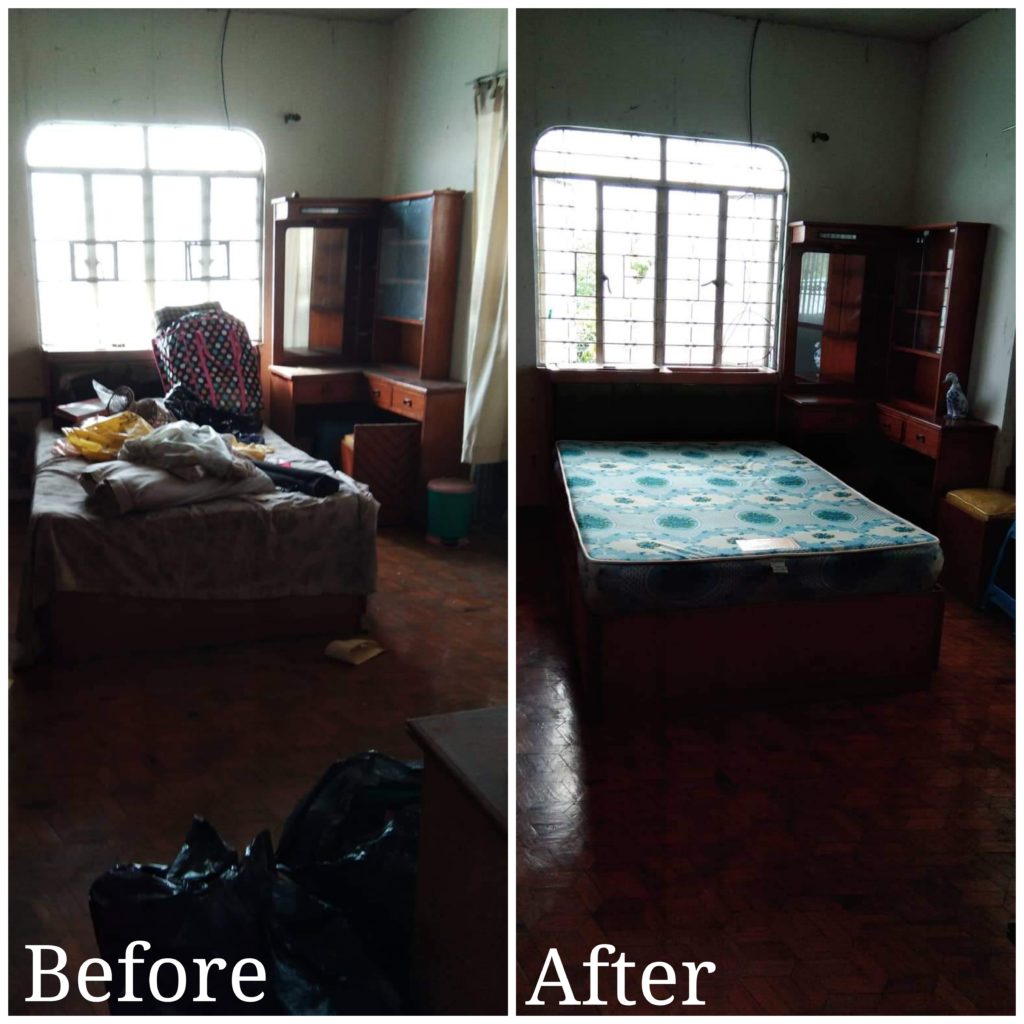 Their management is very hands-on. One of the owners, Ms. Aica Ciabal-Rayos made sure her cleaning fairies and their customers were both happy. She also helped in cleaning some areas and gave proper instructions to her cleaning fairies. Her tone was not condescending and showed great care for them by providing a secret juice (Coke) *wink* making sure they had enough sugar to go on with their task. She also spared her precious time to have a friendly chat with us, the client, and ensured our satisfaction.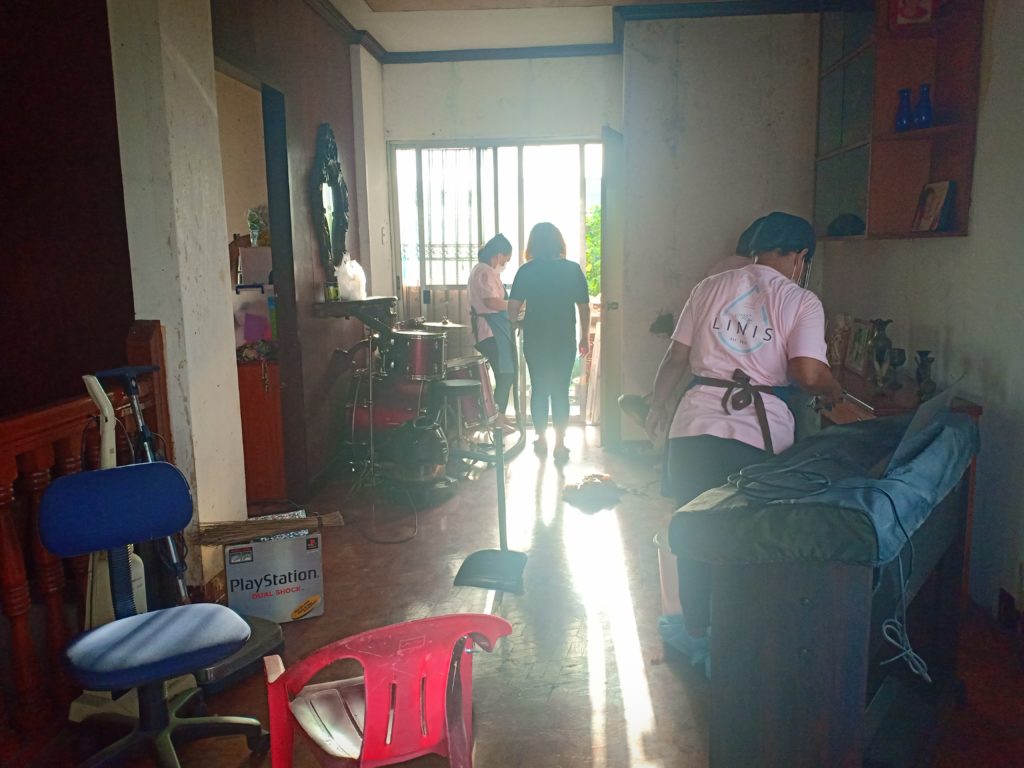 Their rate is reasonable. They do not charge per hour but per sqm. Since they do not charge per hour, they finished around 11:30 PM but did not charge for over time pay nor succeeding hour fee.
They cater in Cavite area, at Bacoor to be exact which is rare for most Metro Manila based cleaning services.
They accept different payment methods: Cash, G-Cash and Online Bank Transfer.
They offer generous promotions from time to time. We were able to enjoy a 30% off promo + no out of town fee since our bill reached more than 5K PHP.
It was our first time to hire cleaning professionals and I'm glad Misis Linis did not disappoint. They actually set the bar high, from good customer service, affordable rates, excellent quality of service down to outstanding professionalism. My in-laws, Le Husband and I were all delighted and satisfied with their "magic". We highly recommend Misis Linis and will definitely avail of their services again.
Here's Le sister-in-law's Misis Linis feedback:
Aside from thorough general cleaning of homes/offices, they also offer deep cleaning for beds, sofas, carpets, and interior detailing for automobiles.
If you wish to avail their services, you may contact them on the following:
Facebook: https://www.facebook.com/misislinisph/
Instagram: @misislinis
Email: [email protected]
Mobile: 09230834738
Some Photos Courtesy of Misis Linis