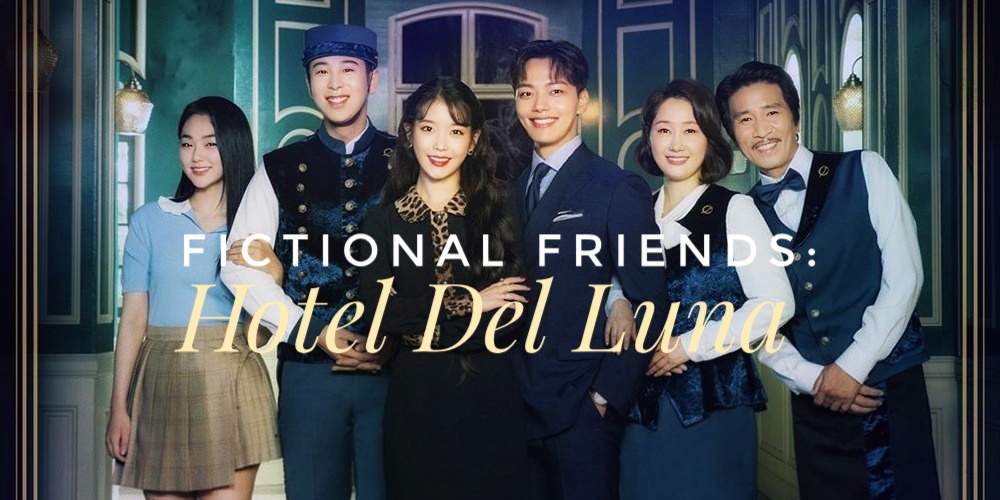 My first K-Drama for 2020 is lead by none other than my favorite Korean Singer, IU. This drama was released around July – September 2019 but I was just able to watch it this year because of life. LOL. As mentioned, IU is the main cast so this is my first choice to start my K-Drama binge-watching this year.
Cast:
Main
Lee Ji-eun as Jang Man-wol
Kim Gyu-ri as young Man-wol
Yeo Jin-goo as Ku Chan-sung
Kim Kang-hoon as young Chan-sung
Supporting
At the Hotel del Luna
Jung Dong-hwan as No Joon-suk
Shin Jung-geun as Kim Seon-bi (formerly Kim Shi-ik)
Bae Hae-sun as Choi Seo-hee
Pyo Ji-hoon as Ji Hyun-joong
Kang Mi-na as spirit of Jung Soo-jung / Kim Yoo-na (residing inside Kim Yoo-na's body)
People around Jang Man-wol
Lee Do-hyun as Goo Chung-myung
Lee Tae-sun as Yeon-woo / Officer Park Young-soo
People around Koo Chan-sung
Jo Hyun-chul as Sanchez[
Park Yoo-na as Princess Song-hwa / Lee Mi-ra
Lee David as Seol Ji-won
Others
Seo Yi-sook as Mago
Kang Hong-seok as Grim Reaper
Gist:
The Hotel del Luna (formerly referred to as the "Guest House of the Moon"), located in Myeong-dong, Seoul, is not like any other hotel: its clients are all ghosts, and it is not visible in its true form during the day. Humans can only come across the hotel under special circumstances, for example, during a lunar eclipse.
Jang Man-wol (Lee Ji-eun) is the CEO of the hotel. Due to a huge sin committed a millennium ago, she has been stuck at the hotel catering to the dead before they pass on to the cycle of reincarnation. As a result of manipulation by Mago (Yi-suk Seo), she meets Gu Chan-sung (Yeo Jin-goo)'s father and makes a deal for his son to work for her after 20 years in return for his life and money. With his new found fortune and life, his father takes Gu Chan-sung abroad where the young man grows up as a sincere perfectionist who is level-headed, but also has a soft heart. He comes back to South Korea after his father's death to be an assistant manager at a multinational hotel corporation, only to face Jang Man-wol and he ends up fulfilling the agreement and becomes the manager of Hotel Del Luna.
Through Gu Chan-sung, the audience is introduced to the mysteries and the secrets behind the Hotel and its owner.
What I like about this K-Drama are IU's fashionable outfits which prove that you don't need to wear branded clothes to look good. IU effortlessly showcased every outfit and matched it with her current mood.
I also love the OSTs of this drama:
My favorite scene was when Jang Man-Wol killed Goo Chung-myung during the Goguryeo era. Just after his marriage to Princess Song-hwa, he intentionally allowed himself to be killed by Man-wol. I bawled like cray watching this scene knowing Goo Chung-myung's unwavering love for Man-wol.
What I disliked about this K-Drama is the lack of chemistry between the leads. I honestly did not felt any chemistry between IU and Jin-goo. I shipped IU's character with Do-Hyun's instead. I was bored just from the first 3 episodes but I still finished it to show my love and support to IU.
I will rate this K-Drama as 6/10. Not that bad but I do not highly recommend it for K-Drama starters. But if you love IU just like I do, you need to watch this for more fashion inspiration from the Queen herself.
Videos and Picture CTTO