Day 3:
Fatahillah Square/Old Town Square

(No entrance fee)

Jakarta History Museum aka Fatahillah Museum

(IDR 5,000 each)

Sarinah Mall (No entrance fee)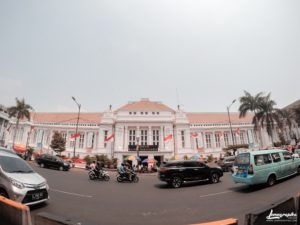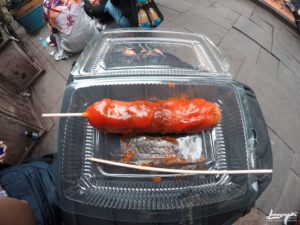 Day 4:
Taman Mini Indonesia Indah (IDR 20,000)

Tamini Square Mall

(No entrance fee)
Not so with the chicken but their nasi goreng made our taste buds tingle. Not something you'll expect that will satisfy your cravings but at least something that you know you get what you paid for.
Pasar Pagi Mangga Dua Mall (No entrance fee)
This place is humongous so be ready. It is a shopping center for ready-to-wear clothes, bed covers, tablecloths, and curtains. There are many shops for wedding supplies such as souvenirs. We roam for a good 2 hours and only bought some hair accessories and food we ate for dinner.


Day 6:
National Monument aka Monas (IDR 10,000)

Grand Indonesia Mall

(No entrance fee)
Two Way Airfare via Cebu Pacific for 2 pax (PHP 5,792.58)

Travel Tax for 2 Pax (PHP 3,240)

GRAB Car NAIA – Makati vice versa with toll fee (PHP 700)

Hotel near the airport for 2 Nights for 2 pax (IDR 745,251)

Hotel in Central, Jakarta for 2 Nights for 2 pax (IDR 1,620,074)

Food, Transportation and Shopping (IDR 1,971,700)